Examples
The Future of Boats
Cities like Hamburg, Venice, and Amsterdam have an abundance of water, with canals making up a vital part of their structure. All of this water demands unique infrastructure beyond boats and bridges. We were approached by European Waterworks to imagine how new technologies might enable boats to more significantly contribute to a functioning city.
Because this project is focused on generating possibilities rather than implementing solutions, it will focus primarily on the discover and define phases. The first part of the project needs to be research focused, with activities to identify the problems that cities, and specifically cities with extensive networks of waterways, face, and then to uncover existing solutions and upcoming technologies that are relevant to those problems. With this foundation, the team can generate and then refine concepts on a strategic roadmap.
This project proposes a timeline of four weeks, with the first two weeks reserved for research and the last two weeks focused on concept generation, refinement, and presentation. The final deliverable will be a future roadmap of boat concepts aimed to inspire the organization to develop the infrastructure, laws, and technology necessary to bring water-oriented cities into the coming decades.
Discover
Expert Interviews
Expert interviews for Future of Boats capture broad insights from experts across many relevant fields. Each insight has associated outcomes that are important for generating and refining concepts for the strategic roadmap.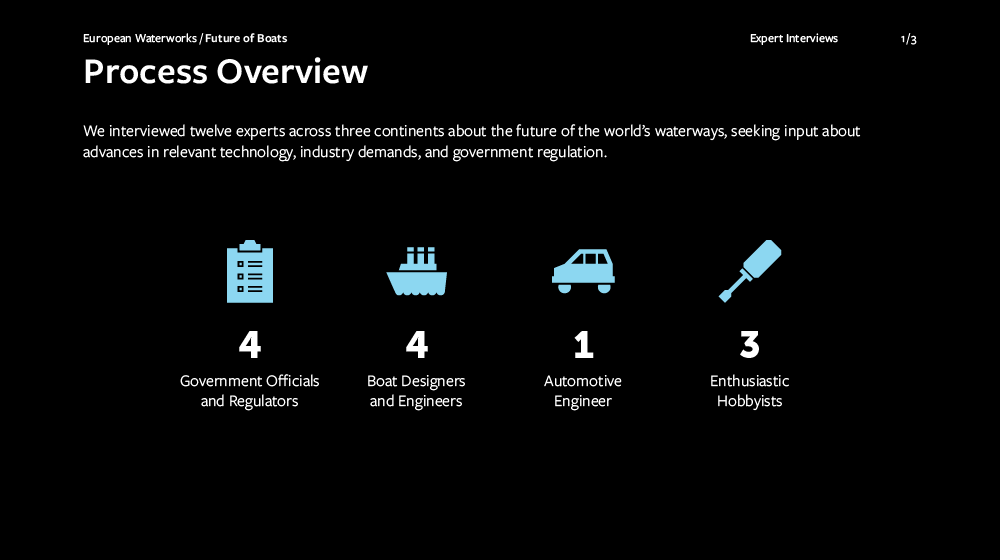 Discover
Technology Analysis
The technology analysis for The Future of Boats takes input from stakeholder and expert interviews as well as desk research to make predictions about the future – outlining which technologies will become relevant and when.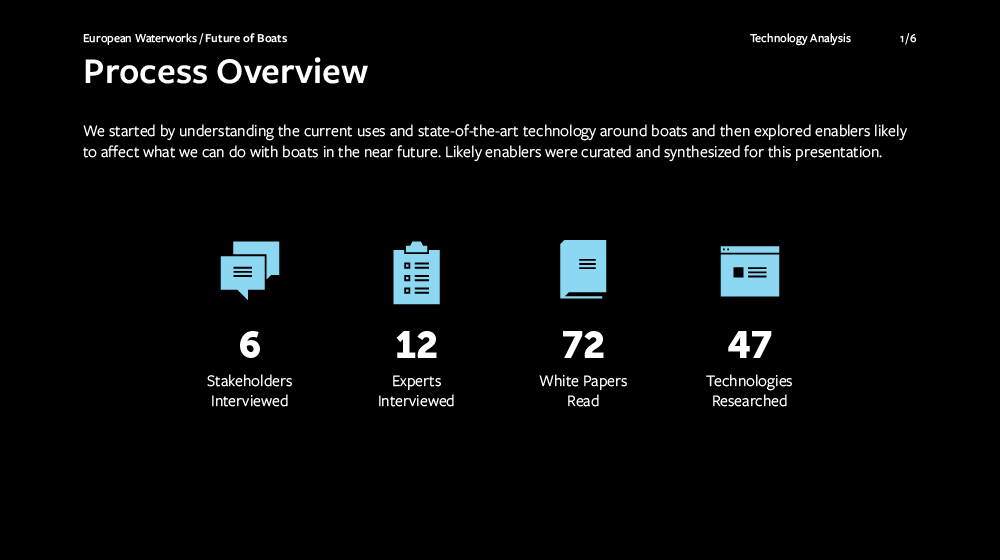 Discover
Trendscape
The Future of Boats uses a market trendscape to better understand users' demands on infrastructure. Research for the trendscape looks at the needs of cities as well as how users are engaging with their environment to fulfill their transportation, health, social, and lifestyle needs.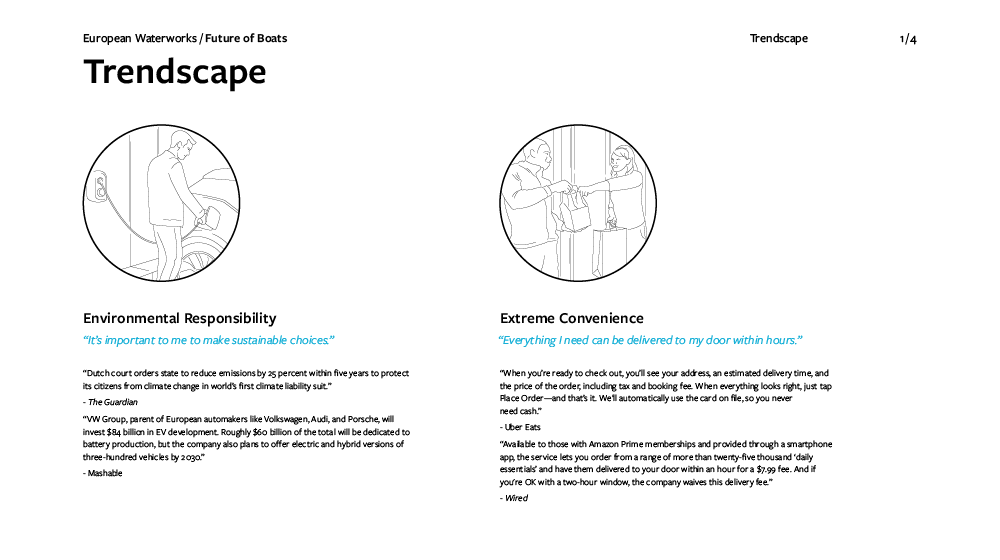 Define
Concept Generation
The Future of Boats used input from expert interviews, technology analysis, and trendscape activities to seed the provocations for brainstorming. The presented concepts are curated based on feasibility and relevance.