Define 12
Concept Generation
Concept generation is helpful for exploring many possible solutions at a rapid pace. Often combined with participatory design and involving team members or users with different backgrounds or perspectives, exercises focus on coming up with new ideas—even bad ones. Activities are mostly generative but may end with reductive exercises to help guide and focus direction.
Depending on when it takes place, concept generation can explore more strategically, coming up with new ideas for products and services, or more tactically, finding different executions of an individual feature. While most projects benefit from concept generation, it can be a distraction when timelines are tight and design work is focused on straightforward execution rather than exploration.
Buy from Amazon
Buy Elsewhere
European Waterworks
The Future of Boats
The Future of Boats used input from expert interviews, technology analysis, and trendscape activities to seed the provocations for brain- storming. The presented concepts are curated based on feasibility and relevance.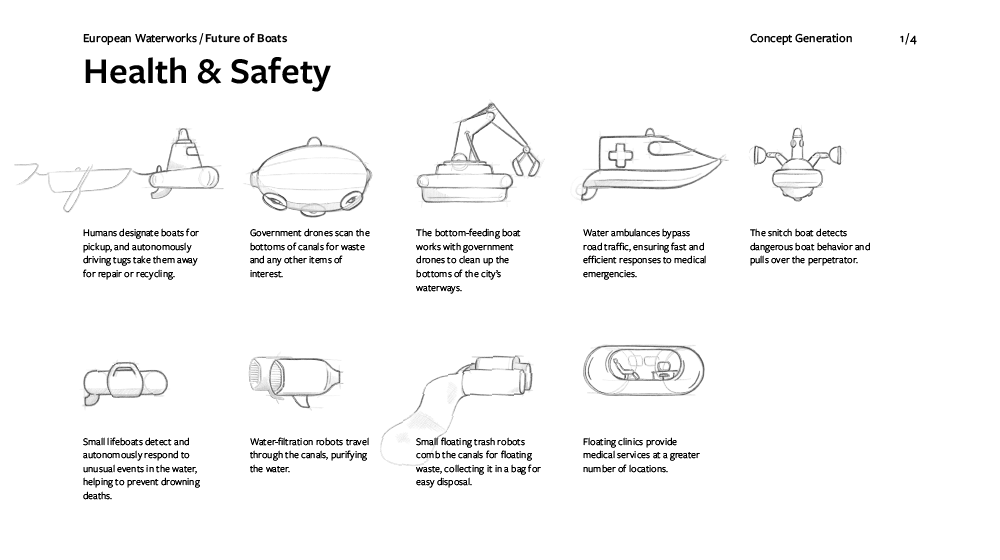 Personal Intelligence
Ambience Mirror
Concepts for Ambience Mirror were generated to a series of nine provocations. Participants voted on ideas before the design team synthesized them into five potential design directions for presentation.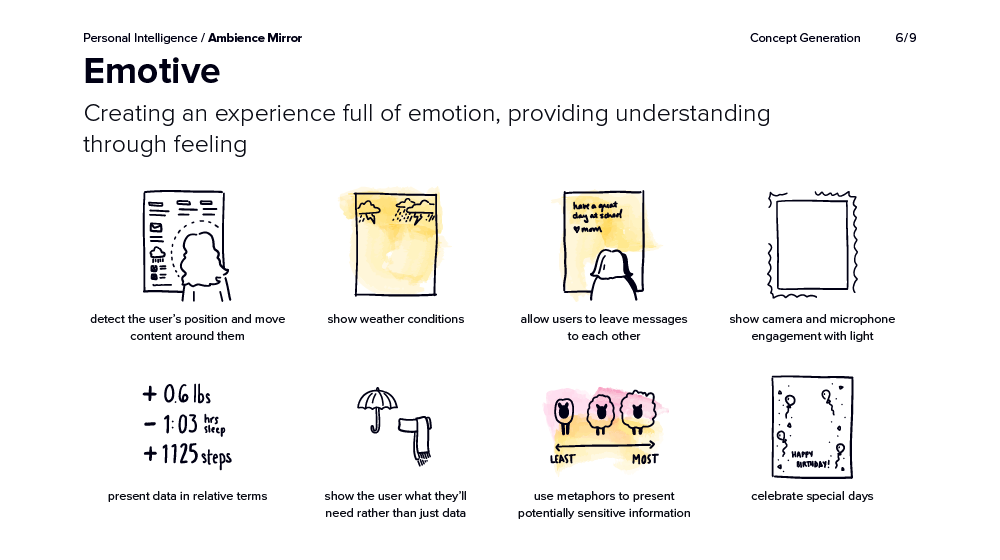 Omniscient
Observations Suite
Observations Suite broke the concept-generation workshop into three groups with relevant stakeholders to generate ideas around marketing, product, and design. Each group ended the session by curating and presenting their best ideas.